Guaranteed Premium Quality is the principle to which we are committed.
TROLLULL is the undisputed No. 1 steel wool in Great Britain, where TROLLULL
has been doing business for almost 50 years.
Guaranteed safety in the choice of varieties: 9 degrees of fineness from extra-fine (0000) to ultra-coarse (5).
Unsurpassed premium quality – guaranteed by many years of experience, made in Germany.
Highly elastic steel fibres guarantee perfect surface treatment even in corners, edges and on profiles.
TROLLULL – CLEAN GLASS PERFECTLY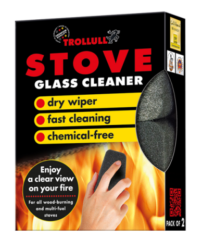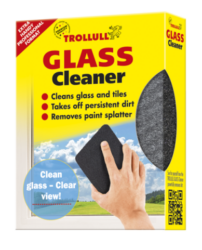 2 Steel Wool Sponges (rust-free)
In the 1930s the success story of TROLLULL started in Norway where the "TROLL" originates from. This omnipresent figure is a quirky yet amicable being in the Scandinavian mythology with plenty of grayish hair which resembles our long-stranded steel wool ("ULL"). This combination laid the foundation for today`s brand TROLLULL and became the key visual for our packaging.
TROLLULL is the leading brand for premium-quality steel wool products in the United Kingdom, Ireland, and all Scandinavian countries. The TROLLULL product range is versatile and budget-friendly, reliably delivering perfect results on a wide range of surfaces.
YOU NEED MORE INFORMATION?
PLEASE CONTACT US.
We are eager to discuss your needs and answer any questions you may have.